Participation Criteria:
---
Aged between 12 and 75 years old
Affected toenails must still be able to grow
*other criteria to be assessed
About This Study:
---
DelRicht Research is conducting a Toenail Fungus Infection research study. Compensation for time and travel may be provided.
Investigators:
---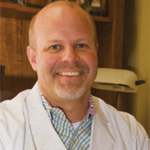 Dr. Ira Thorla Jr.
Available Locations:
---
LA Dermatology Associates
225-412-0316
10154 Jefferson Hwy, Baton Rouge, LA 70809