Medicine can't move forward unless we do. Join the effort.
Finance
Our Finance team ensures that all contracts, budgets, and other finance related affairs are in order and up to date. Working with clients to ensure payments are reconciled accurately and expeditiously, the Finance team plays a critical role within the organization. 
Recruitment
Our team of Scheduling Coordinators is the first point of contact that our patients have with with DelRicht. Their valuable interaction with the patients drives enrollment, retention, and trust building within the community. 
Clinical Operations
Under the Clinical Operations umbrella, our highly trained Clinical Research Coordinators carry out the requirements and procedures outlined by the clinical trial protocol. They oversee and manage each patient's participation in the study and help provide individualized support to sponsor and investigators.
Management
We are proud to lead a dynamic  team with the help of our Site Managers & Clinical Operations Managers. Whether at the site level or on a study by study basis, our management team works hard at ensuring that processes run smoothly and that we consistently deliver an excellent service to our patients and clients.
Regulatory 
Our Regulatory team members ensure that all of sites are compliant with study protocols and the central IRB that oversees our studies. This team of superstars have the opportunity to interact with all of the different studies that are active at our various sites. 
Quality Assurance
Working on the Quality Assurance team involves ensuring regulatory compliance, data integrity, and protocol adherence, as well as preparing for audits and continuously improving research procedures. This role plays a vital part in upholding safety standards, data reliability, and the development of effective medical treatments.
Business Development 
The Business Development team is responsible for identifying new clinical trials and cultivating relationships with pharmaceutical companies & CROs which drive the growth and expansion of the company's clinical research portfolio. Their role involves market research and proposal development to secure collaborations that move medicine forward.
Human Resources 
The Human Resources team is responsible for talent acquisition, employee development, and maintaining a positive work environment. They manage recruitment, training, benefits administration, and foster a culture of compliance to ensure that the organization's workforce is both skilled and motivated, contributing to the company's mission of advancing medical research.
Don't see what you're looking for? Apply through our General Application and we'll reach out if we have an upcoming opening that may be a good fit. Looking forward to hearing from you!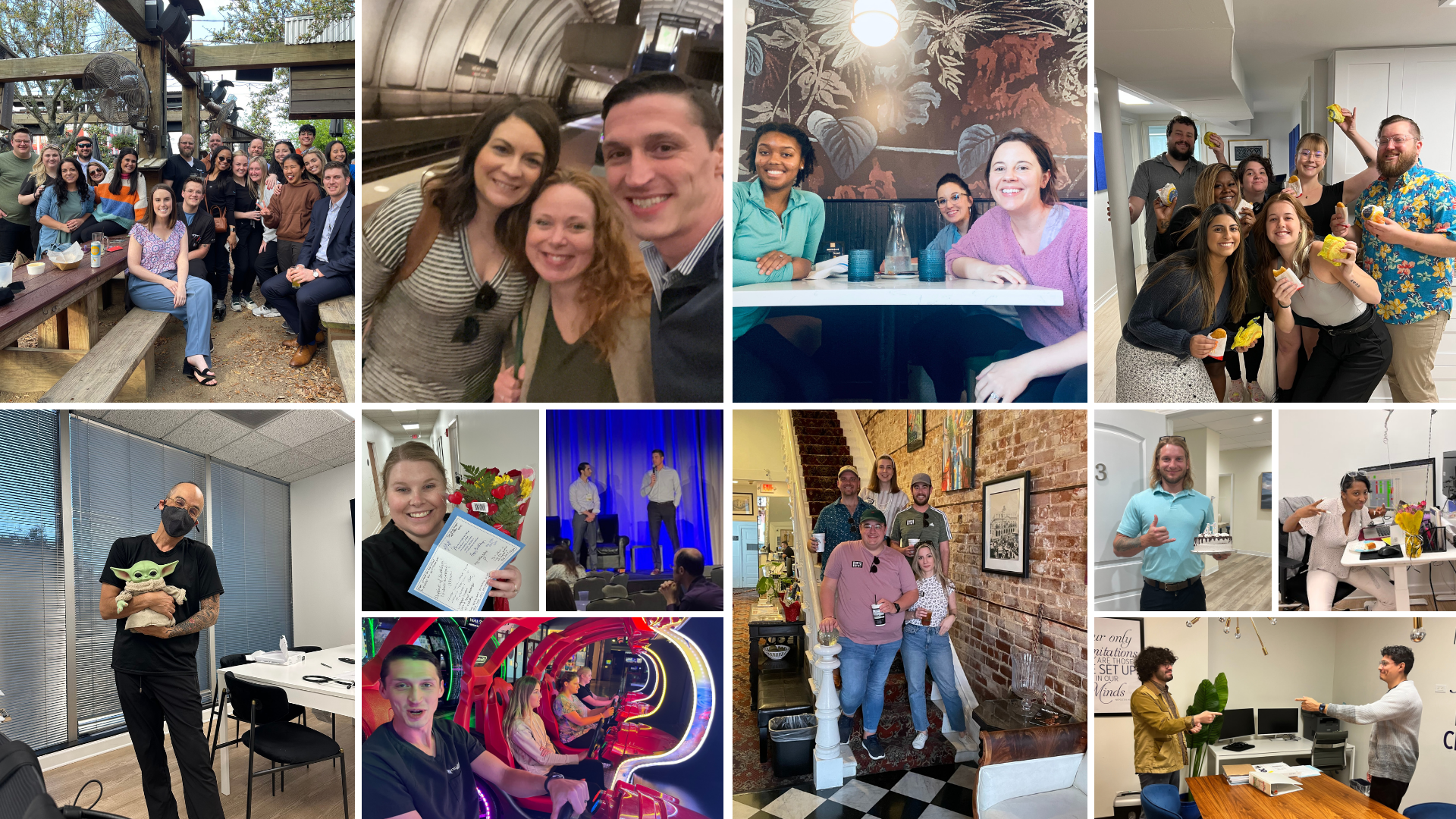 Discover Why Our Team Loves Working With Us!
The Face-to-Face
Our hiring team runs weekly group interviews to meet qualified candidates. Fit first, skills second: as part of our intentional approach at finding the right culture fit, our first interview is combined with an informational session to give you a chance to get to know DelRicht's values and what we look for in our next team member. 
The Shadow
Hearing is great, but seeing is believing. Following the first interview, candidates are invited back for a shadow session to get to know our team members during working hours and ask questions about roles, the company, or anything else. 
The Trial
The third phase of the interview process is completing one to a few trial sessions that allow candidates to work for some hours! Complete a project, assist with daily tasks, and picture what it would be like to work beside us.
The Final Interview
All candidates will have a final opportunity to ask and answer questions that allow both our hiring team and the candidate to make an informed decision about employment with DelRicht. We hope to welcome you soon!
The DelRicht Research interview process is designed to help you learn more about the company so that we can make sure that you'd love working with us before joining the team. Culture-fit is a top priority for us, so we want you to be sure that you're making the right decision to join our incredible team. Not only is DelRicht Research a place to participate in moving medicine forward in a variety of roles, it's a place that you can grow a long career with several opportunities for promotion and leadership. What are you waiting for? Submit a resume and we'll contact you to get started!