Participation Criteria:
---
Currently enrolling for ages 80 and up
Must not have ever received an RSV vaccine
Must not have received a Pneumonia vaccine in the last 5 years
*other criteria to be assessed
About This Study:
---
DelRicht Research is conducting an RSV and Pneumonia Vaccine research study. Compensation for time and travel may be provided.
In elderly adults, RSV is one of the leading causes of pneumonia.
Among the elderly, RSV-associated disease can be as common as the flu.
Symptoms in otherwise healthy adults are generally very mild so they can unknowingly pass RSV to at-risk groups, like children or seniors, which is why vaccinations are so important!
Nearly 1,000,000 American seniors are hospitalized with Pneumonia every year.
Pneumonia is a leading cause of hospitalization and death among seniors.
Investigators:
---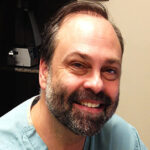 Dr. Patrick Dennis
Available Locations:
---
Touro Medical Center #412
504-336-2667
3525 Prytania St #412, New Orleans, LA 70115, USA