Now Hiring: Springfield Research Nurse Coordinator
Why DelRicht Research?
Would you love to be a part of the cutting edge of healthcare and science innovation? Do you want to be an influential part of a rapidly growing team? Are you looking for a position that has sustainable opportunity for professional growth? If the answer is yes, then DelRicht Research might be the right opportunity for you! We are a clinical research company dedicated to providing an excellent customer experience to all patients that participate in our clinical trials. Our clinical trials provide new treatment options for our patients and, ultimately, our goal is to get new medications and medical devices FDA approved! We hold our team members to a high standard of excellence and are looking for energetic, positive, quick learners to be a part of our team.
Who We Are
DelRicht Research is a network of clinical research sites in Louisiana, Oklahoma, Mississippi, Georgia, Texas, Tennessee and South Carolina aimed at bringing cutting edge therapies to the communities we serve. Currently, we provide our communities clinical trial opportunities in:
Dermatology
General Medicine
Urology
Rheumatology
Neurology
Visit our website linked below to learn about our company and current clinical trials, see patient testimonials, and check out our careers page!
Website: www.delrichtresearch.com
Patient Testimonials: https://delrichtresearch.com/testimonials/
Nurse/Medical Assistant/Clinical Research Coordinator's Main Objective: Overall, this role is responsible for providing quality, excellent patient care and a great experience for our patients in our clinical research studies.
Outcomes Nurse/Medical Assistant/Clinical Research Coordinator is responsible for achieving in their role:
Patients have a fun, positive and comfortable experience at our clinic
Patient visits are accurate and efficient
Patient recruitment and enrollment into clinical trials
Seeing to it that all clinical trial protocols are being adhered to 100% of the time
Data Entry timely and accurately entered for clinical visits into multiple online systems
Ensuring patients come to and complete their clinical trial visits throughout the study
Sponsors and clients have amazing customer service when they are onsite at our clinic and assuring we are always providing clear, constant communication with them when they are off site
Physician Trust – You are seen as a go to, knowledgeable resource to our physicians including ensuring the physician is well informed of their schedule and updated on all current clinical trial patients and protocols
Job Description:
The Nurse/Medical Assistant/Clinical Research Coordinator will maintain all activities related to the conduct of clinical trials at the site including but not limited to:
Conduct the patient visit for the clinical trial including medical history collection, vitals, phlebotomy, ECGs (if no prior experience – comprehensive training provided)
General data collection for patient visits including patient questionnaires and entering data into multiple online systems
Scheduling patients for clinical trial visits
Learn and prepare for new clinical research studies at the site (typically 1-2 new clinical studies per month)
Processing and shipping of biological samples
Voluntary travel to nationwide conferences to learn about new clinical studies (US based, all expenses paid – who doesn't like free travel?)
The right candidate will:
Be self motivated! Energetic! Positive!
Focus on providing exceptional patient care and creating memorable experiences
Make sure client satisfaction is a primary focus and that the client is able to achieve and exceed their goals
Believe in high quality and have a high standard of compliance to our study protocols
Be remarkably organized
Be skilled at problem solving
Manage multiple tasks and clinical trials efficiently
Accept ownership of tasks from inception through completion and assume responsibility for personal success
The company culture you will be part of:
DelRicht Research's Core Values: Production, Humility, Consistency
Production:
We deliver on our promises
We have a bias towards action: we value independent problem solving
We proactively over deliver: we can act without being told what to do and we always have new ideas that will be heard and will improve the company
Humility:
We support each other relentlessly
We always have enthusiasm: we exhibit passion and excitement about our work which leads to everyone having a 'can do' attitude
We embrace change: we are excited to always be growing and moving the organization forward which means change is the norm for us
Coachable: we all love to learn, we are willing to be taught and will adapt quickly
We always are able to execute: we get it right the first time and promote 'touch it once' accuracy
We have persistence: we demonstrate the tenacity and willingness to go the distance to get something done
We are calm under pressure: we can maintain stable performance when under heavy pressure or stress
Skills needed to win:
Medical Assistant (certification not required), B.S or B.A from any accredited university, Licensed practical nurse (L.P.N) or Registered Nurse (R.N.), Radiology Technician, Respiratory Therapist
Previous Research or Clinical and Medical experience is not required
A great, coachable attitude and a willingness to learn are more important than experience to us
Coffee drinkers preferred. Tea drinkers accepted.
Our team comes first so here are some of the perks and benefits at DelRicht Research:
Even though we are in healthcare, we do not work nights, weekends or long day shifts (yes nurses love us)
Comprehensive Health insurance plan including Dental and Vision insurance available as well
Generous Paid Time Off that builds throughout your career with the company
Profit sharing – every year DelRicht Research hits profit targets as a company, we give a portion of those profits back to our team members
Exceptional quarterly bonus plan that clearly outlines your bonus potential per quarter and giving the team the visibility and control to maximize earnings by hitting team goals
Job Type: Full-time, 40+hours
DelRicht Research provided the following inclusive hiring information:
We are an equal opportunity employer and considers all qualified applicants equally without regard to race, color, religion, sex, sexual orientation, gender identity, national origin, veteran status, or disability status.
Join Our Team
Submit a resume to begin the hiring process!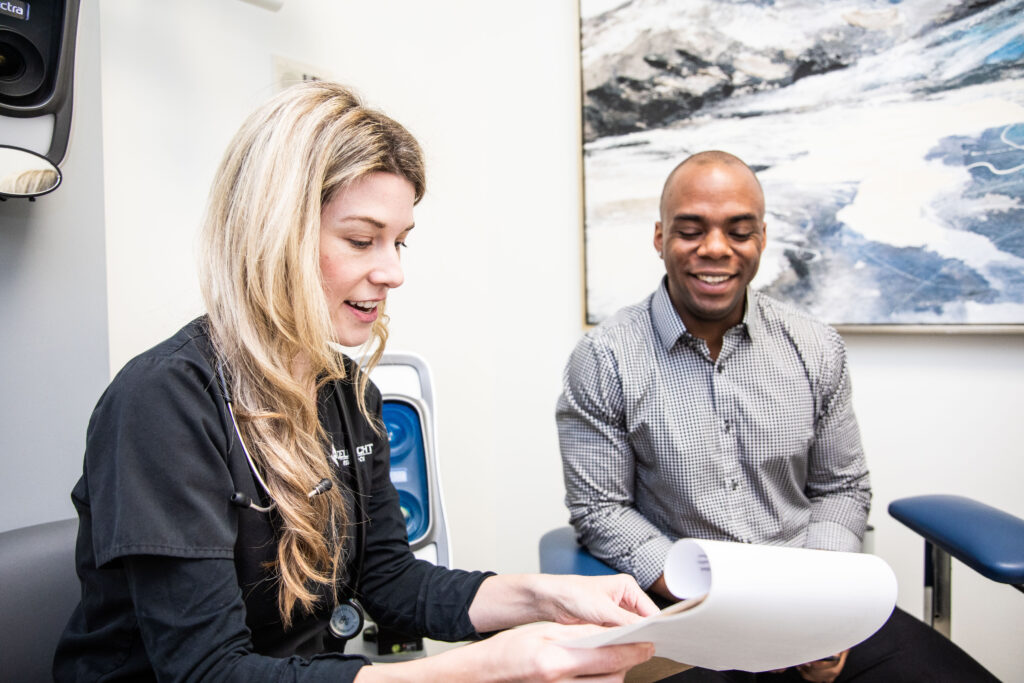 DISCOVER WHY OUR TEAM LOVES WORKING WITH US!
Ready To Learn More?
The DelRicht Research interview process is designed to help you learn more about the company so that we can make sure that you'd love working with us before joining the team. Culture-fit is a top priority for us, so we want you to be sure that you're making the right decision to join our incredible team. Not only is DelRicht Research a place to participate in moving medicine forward in a variety of roles, it's a place that you can grow a long career with several opportunities for promotion and leadership. What are you waiting for? Submit a resume and we'll contact you to get started!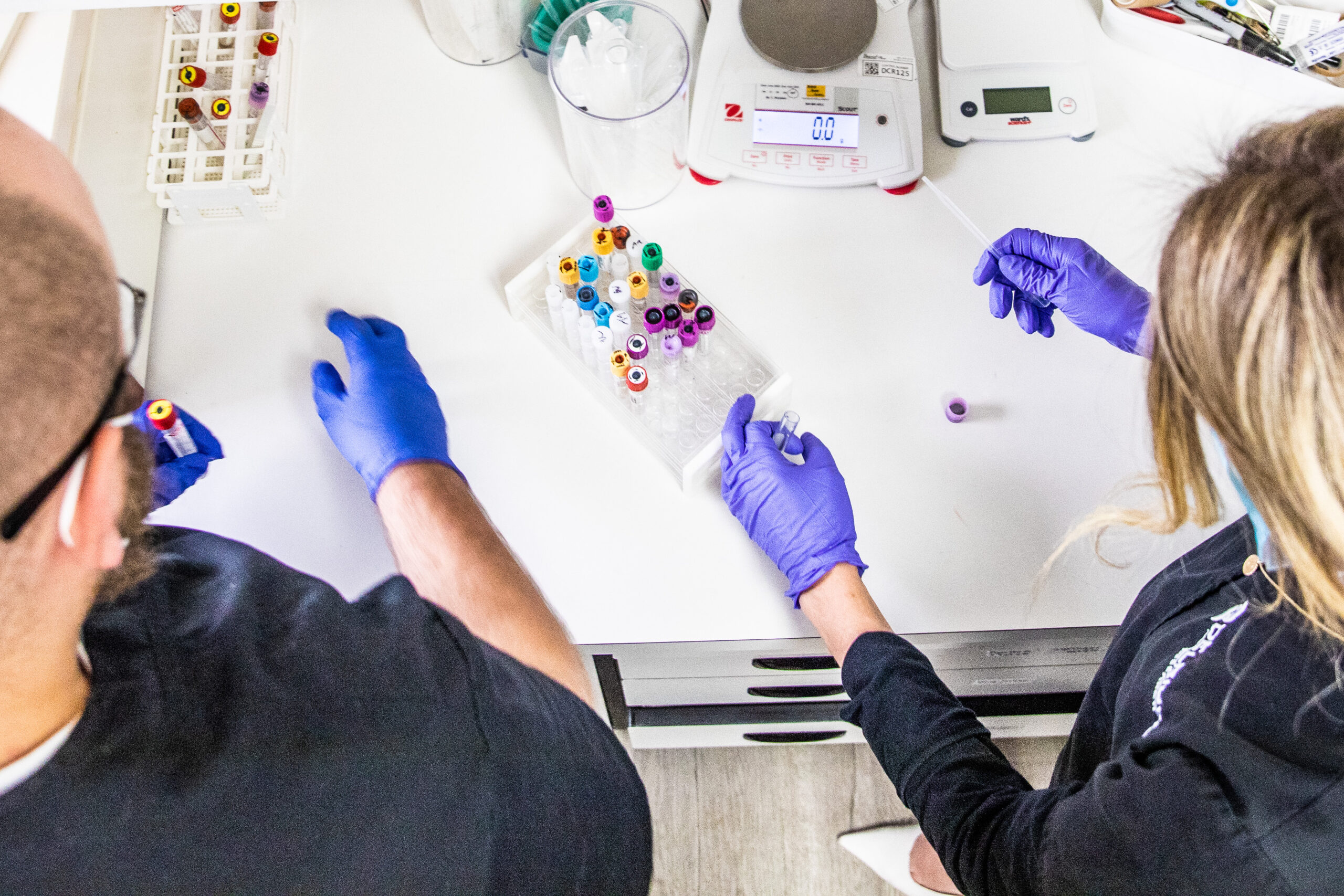 Join Our Team
Submit a resume to begin the hiring process!